Preliminary design for our commercial version ROV "Delta 1"
Hoping to compete with Falcon and Mojave types at a fraction of the cost.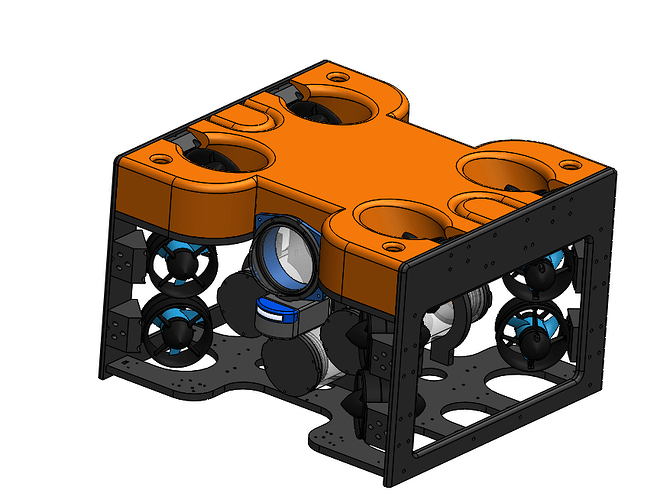 Present issue we face is with the cost of buoyancy fabrication.
We may opt for a cross shape and keep the area in front of the vertical thrusters for lights.
It can take 1x 4inch enclosure and 3x 3inch enclosure.
Plan is to use the 4inch for electronics and the 3 inch for our 750w power enclosures. Since the power enclosures can be mounted in parallel, this will give this ROV a total of 2.25kw.
We are trying to keep a small form factor to maximize the thrust / volume ratio.
We will add a small skid underneath for tooling and accessories.
Cheers,
E.